The Golden Tree has shed it's leaves and has 'blossomed' into The Wishing Tree!
The children in Phase 2 have all been busy writing a hope or a wish for The Wishing Tree. Here are just a few of the children's thoughtful, insightful and heart warming hopes and wishes.
'I wish there to be only kindness and happiness in the world'.
'I wish grown ups didn't have to wear masks'.
'I wish I could go back in time to see my Grandad'.
'I hope to be a forensic scientist and a pop star when I grow up!'
'I hope to be an astronomer at night, a vet at the weekends and a kind teacher in the daytime when I grow up'.
'I hope the doctors and nurses can make everyone better'.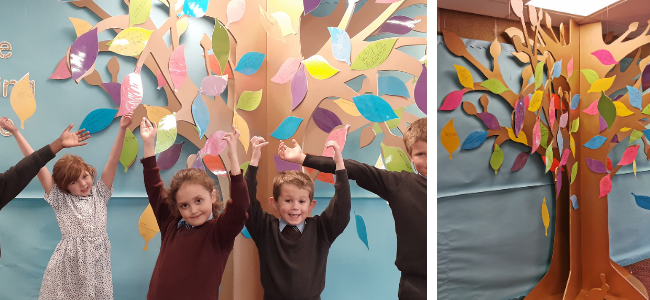 Categories:
News
Phase 2