We were excited to see the return of Years 7 & 8 overnight stays after lockdown.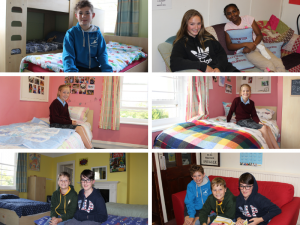 Once the children had their supper (a very hot and tasty I might add; chilli con carne with rice) and tuck, another welcome return, they headed over to the Sports Hall for a game of Tench Ball! Dodgeball but better, I am sure if you ask one of the pupils they will explain the rules! Basically, dodge all the balls and choose your target, be brave and clear the trench to save your teammates.
Before going up to bed, the Year 7s had a classic game of 'Eye-Spy'… James, Noah, Leo and Ottilie coming up trumps with some really good ones, whilst the Year 8s chilled in the cellars and finished their evening downstairs with a few biscuits.
A good evening had by all on the eve of Georges birthday! Here's to next week.
Categories:
News
Overnight Stays