Dear Parents
As we look ahead to the final week of the school year I wanted to clarify arrangements for the end of term celebrations.  Sadly, we will not be able to be together for these events but hope that the technology will enable us to create a sense of community nonetheless. A pre-recorded Pre-Prep Prize Giving will be live streamed on Friday 10 July at 4pm to enable pupils and parents to watch it together from home.  A pre-recorded Prep Speech Day will be live streamed on Saturday 11 July at 10.30am.  Links will be sent out in due course.  (Videos of both events will be avilable for parents to watch at another time if they are unable to watch the ceremonies at the alloted times.)
Sadly, we will not be able to award prizes for every child in the school in this format and I have explained to the children what prizes will be awarded, namely Gold, Silver and Bronze awards for the top, second and third highest star counts in each class or Element, as well as Class Prizes in Years R to 5, Element Progress Prizes in Years 6 and 7 and Subject Prizes in Year 8. The Pre-Prep special awards (e.g. Forest School, Swimming, Performing Arts, Reading and the Grundy Cup) will also be awarded, and in the Prep school, a wide range of other trophies, cups and awards for the arts, sport, etc will be presented as ususal.
The Year 8 children will enjoy a socially-distanced final BBQ and overnight camp earlier in the week and we are delighted that we are able to achieve this for our top year group.
I wanted to take this opportunity to thank the outgoing Parent Reps: Annie Cullen (Year 8), Penny Grout (Year 5), Katie Want (Year 2) and Tracey Austin-Baldwin (Year 3).  They have been super in their roles and I very much appreciate their sensitive and supportive approach. We welcome Helen Coplestone-Harris (Year 3), Gussy Barnett (Year 4), Rudo Musoni (Year 6) and Tara Wormell (Reception) as new reps from September and look forward to working with them. Details of how to contact your Year Rep can be found on the school website in the parent secure area.
We have been approached by some parents who would like to bring in gifts for school staff. You are most welcome to do this but we must organise this in line with our social distancing and hygiene protocols. We ask that gifts, which must be clearly labelled, are either dropped off at the front office between 9am and 2pm – i.e. not at pupil drop off or collection times, or placed on the tables which will be set up at the various drop off and collection zones during the final week of term.  These will then be distributed to the appropriate staff.
At the end of this term, we will say goodbye to Miss Healy, Pre-Prep Assistant, after 6 years.  Her caring and thoughtful support of the children, most recently in Year 2, has been of a very high standard.  We wish her well as she seeks a position closer to home life on a local island!  Mrs McCormack has been a Learning Support Assistant in the Prep School for 6 years.  Her quiet unassuming presence in the classroom has supported dozens of children as well as in her 1:1 role offering targeted support; always with a real belief in the individual. We wish her all the very best.  We shall also be saying goodbye to Miss Prescott, our English Coordinator, after 4 years at Holmwood, with our thanks for her detailed and knowledgable work in developing the English curriculum and its assessment programme. Miss Prescott is known as much for the eyes in the back of her head as for the excellent work she has helped pupils produce in English! We wish her well.
With best wishes
Alexander Mitchell
Headmaster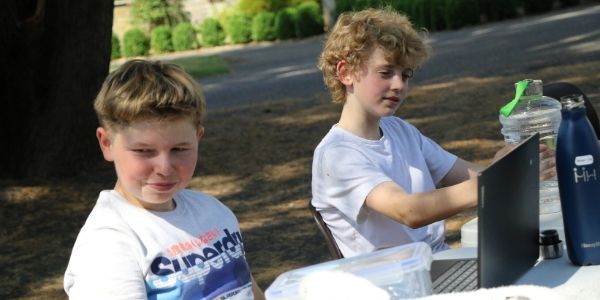 Categories:
Headmaster's Blog