Babies
With the weather being so beautiful and hot this week, the babies have enjoyed a lot of water play outside to keep cool, using their hands to splash and swish the water and to squeeze water squirters. They have also had fun popping bubbles, painting and playing in the indoor sand tuff tray.
---
Bluebells
Bluebells have been exploring space this week. We have drawn pictures of rockets, all of which have been amazing. As the weather has been lovely we have had lots of fun in the garden, making patterns with construction, balancing and lots of water play.
---
Poppies
This week in Poppies we had lots of fun playing in the garden, splashing in the water and exploring the paddock bear feet. We also made lots of pictures using different materials, one of which sand.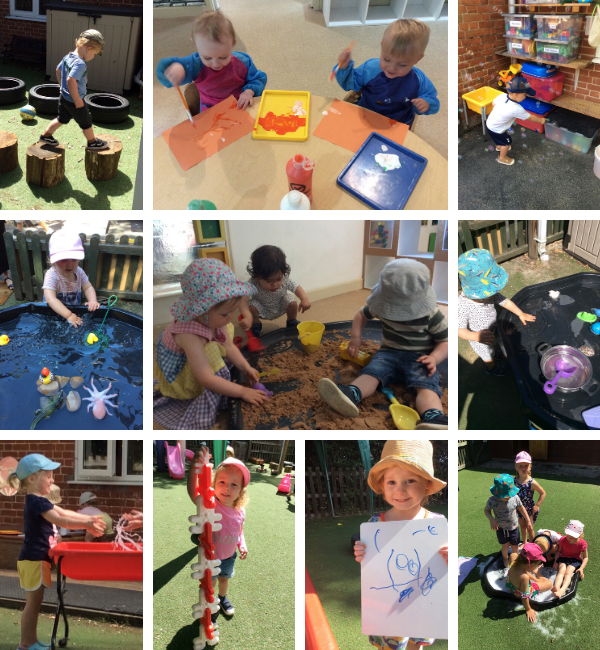 Categories:
News