Dear Parents
We enjoyed the Inter-Element Cross COuntry event yesterday when pupils from Years 3 to 8 competed against each other, but more importantly, against their own personal best times (PB). If we weren't impressed enough by the tenacity and resilience shown by our young runners, the sense of teamwork and support from the non-running children was enough to top it up! I was extremely proud of all the children and the event had a super atmosphere with a high number of parents in attendance. I wandered over with my visitor, Mr Giles Vosper Brown, Registrar of Stowe School in Buckinghamshire, a 13-18 boarding school set amid stunning National Trust grounds and buildings.
Today's Land Charity Day has run with incredible efficiency. The planning, organisation and setting up undertaken by the Year 8s was impressive and the enthusiasm of all the children to spend as much money as possible and consume as much sugar as possible was quite incredible! Well done, Land!
We had a visit from the Good Schools Guide on Monday. Their five year review and re-write was due and their reviewer, Lucy Heywood, enjoyed meeting pupils, staff and parents. 'What a lovely school you have, Mr Mitchell,' was her parting shot, so we look forward to the write-up!
Thank you to all the staff who met with parents of pupils at the Years R to 5 parent consultations this week. I hope you found the process as helpful as the staff did.
It has been a very busy half term. Christmas is now a very distant memory and the elongating days are most welcome. I hope you all have a great break over half term; the children are in need of rest and recuperation – as are we!
Wishing you all a lovely weekend.
Alexander Mitchell
Headmaster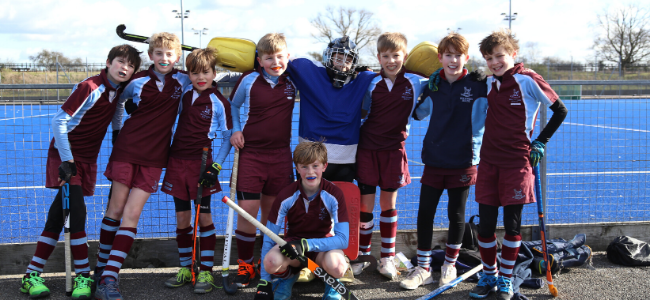 Categories:
Headmaster's Blog